Puerto Rico

Went to Puerto Rico for a long weekend Oct. 14, 2004. San Juan is a lot more like a big American City. Miami meets New Orleans (pre-Katrina). If we go back again we won't stay in the Condado where the resorts are and certainly not at the incompentent Caribe Hilton. Condado is an expensive cab ride to any restaurant. The Caribe Hilton absolutely doesn't cater to individuals rather to large conventions. The beachside bar staff was terrible. Our room wasn't ready well into the evening of our arrival and then was damp from a leak and smelled of mold. All this for a premium price.

All of our pictures appear to be from Carribean National Forest, the only rainforest in a US National Park. We climbed El Yunque, the main peak in the park and looked across the territory.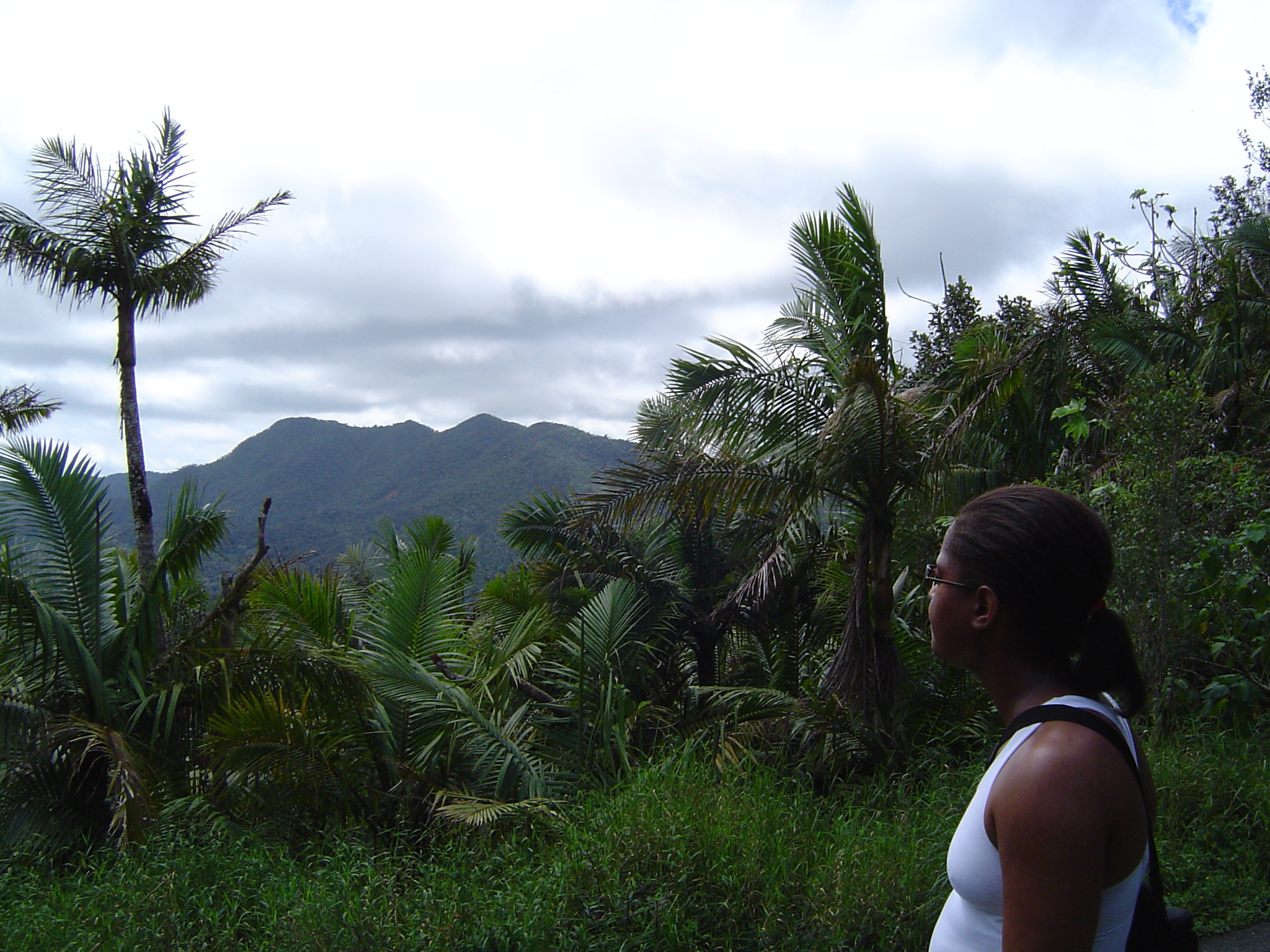 Michelle trudging through the forest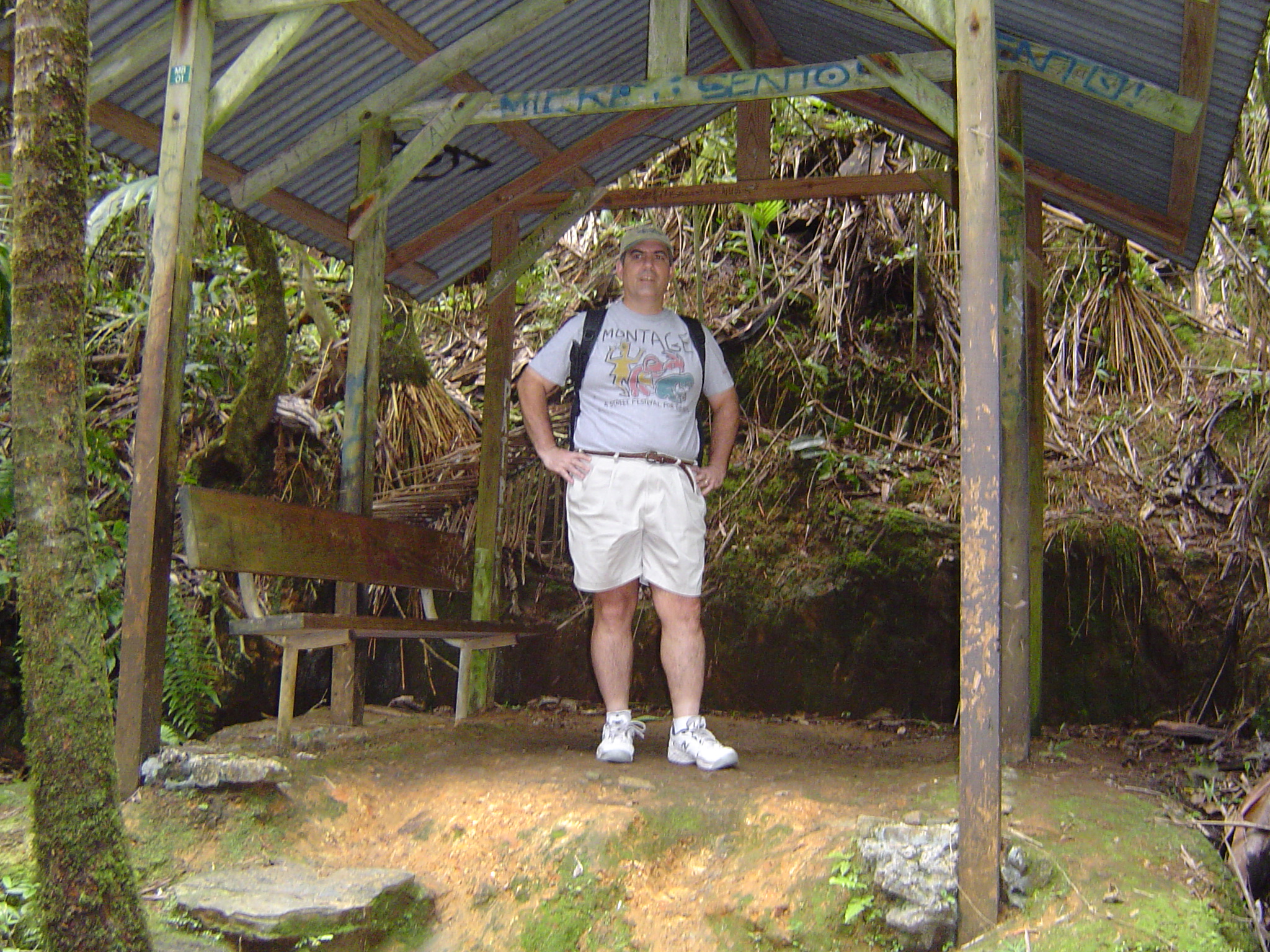 Dan looking for a break.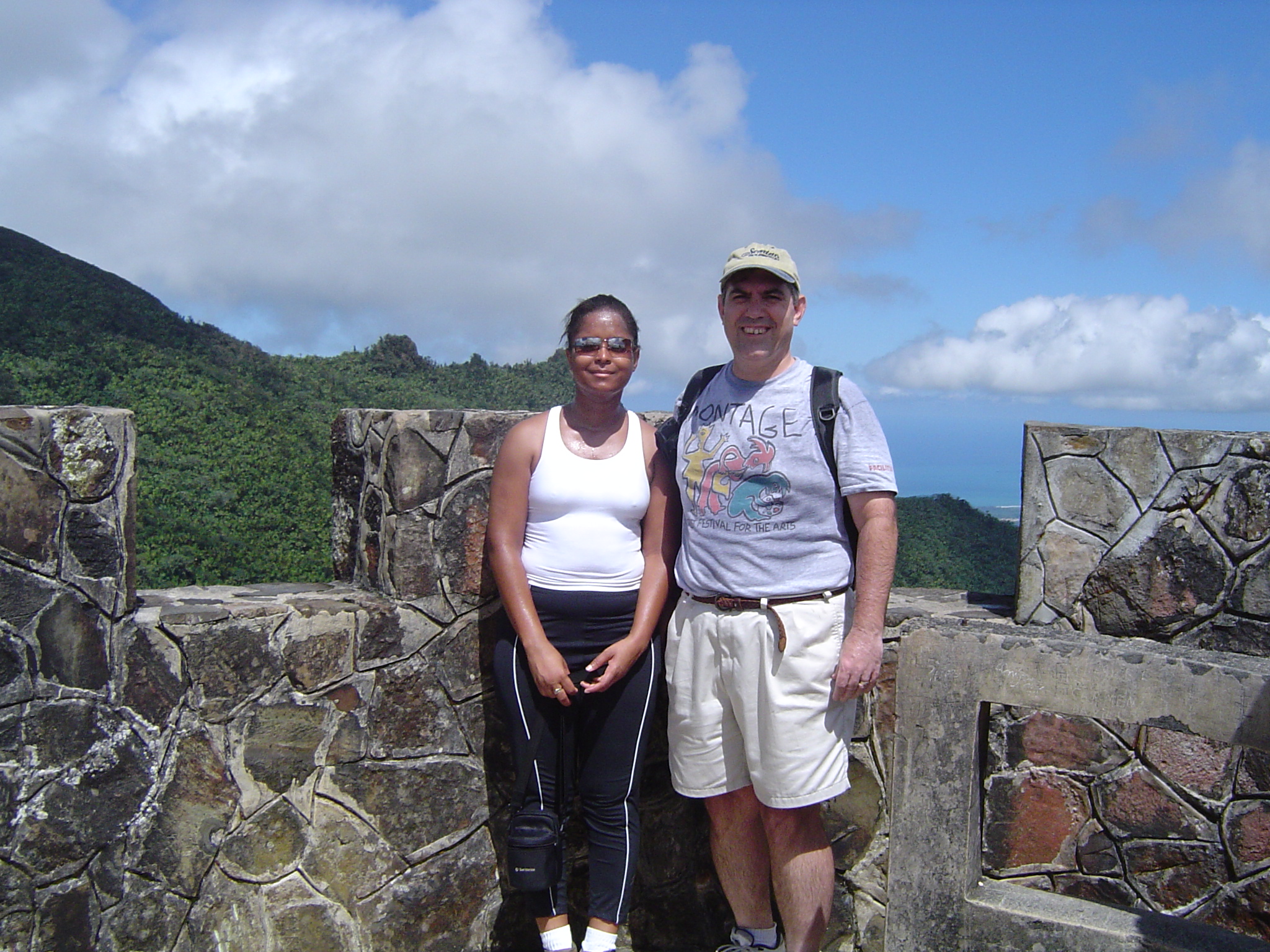 Not quite to the top but close.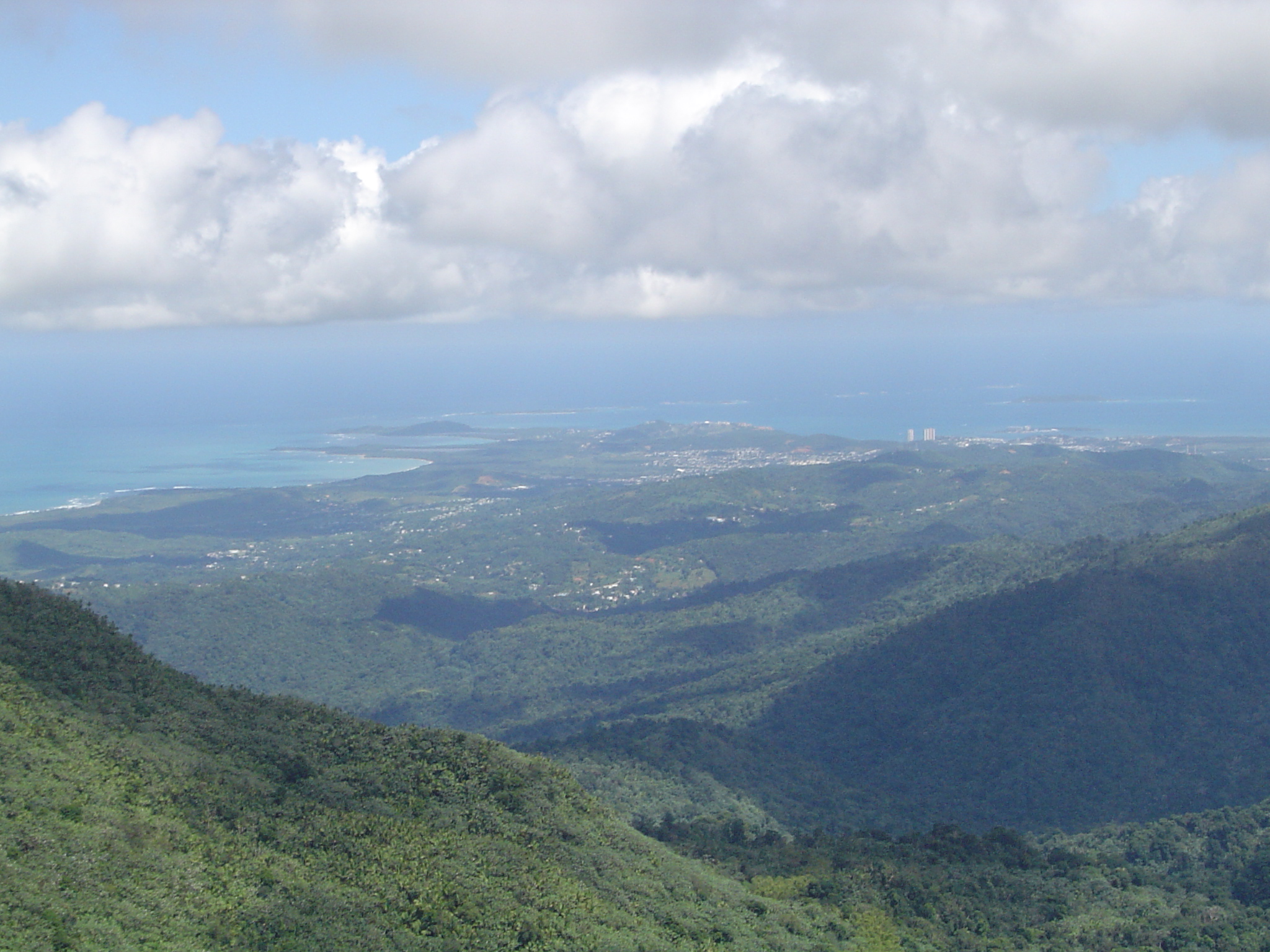 Lot's of trees.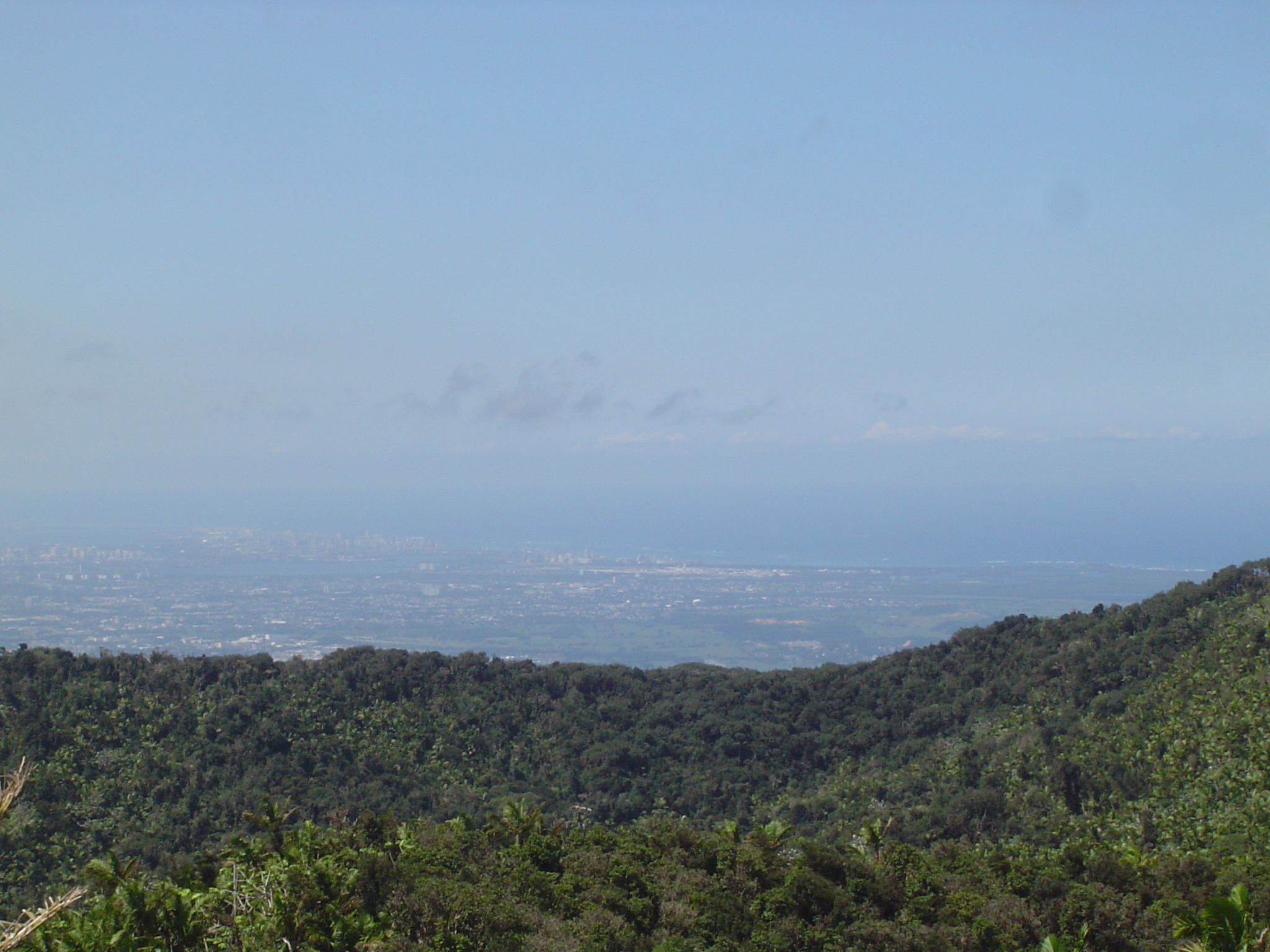 Hey there's our hotel.