Artfest '98
.... a fable.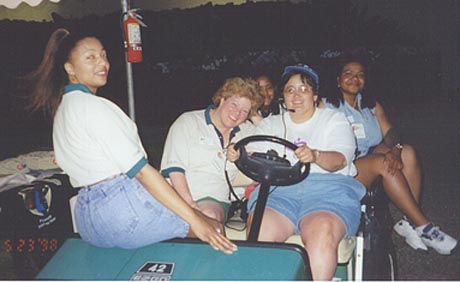 At first the peasant volunteers were happy to see Patzilla. Patzilla took them for rides in her Zillamobile. They didn't notice the strange growth in her ear that she used to communicate with the evil Billzilla.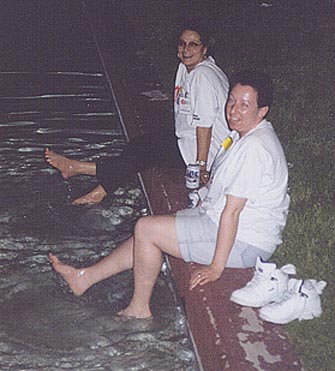 The happy peasant volunteers dallied on the shores
of the Esplanade, unaware that below its calm surface
lurked Billzilla. Billzilla who, with his partner Patzilla,
would soon terrorize the peasant volunteers into turning
their beloved Artfest into a ...... Fundraiser.