500 Inc. Ski Trip '98

The 500 Inc. Ski Trip made its way to Copper Mountain this year. Sharon O'Boyle did a great job organizing the trip. 27 people made the trip this year and for the first time 3 (not 1 but 3) happy hours were held. Copper doesn't have any nightlife but I guess it didn't really matter.


Playing in the Snow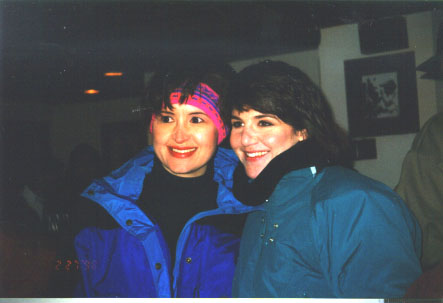 Ski Bunnies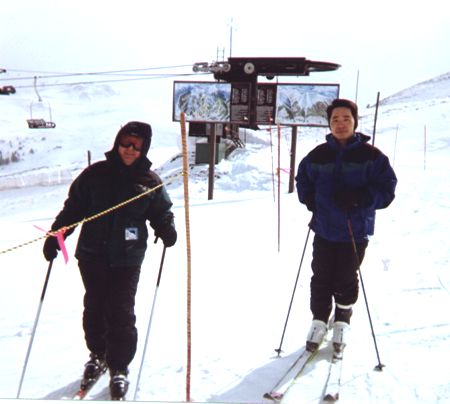 The Toms - Bannon & Park on top of Copper Mtn.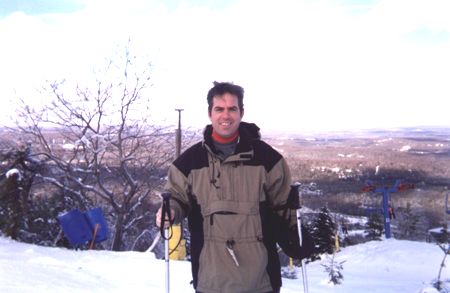 I'll be down in a second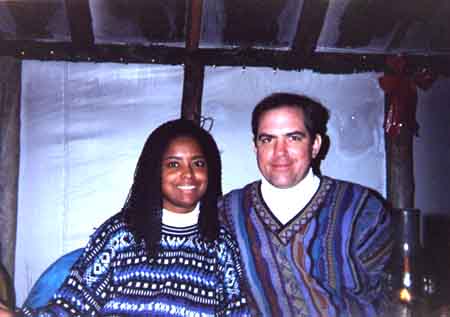 Hey Michelle ....
Yes Dan.
What if our faces froze ... just like this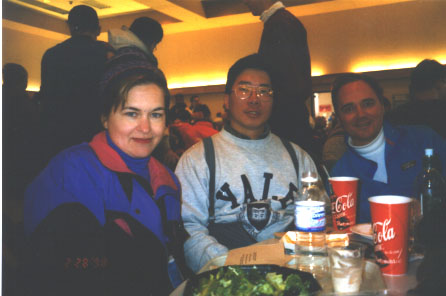 Ski Resort Cafeteria Critics
"We highly recommend the Fries. The Coke was a perfect blend of syrup and carbonated water. Watch out for the Sushi"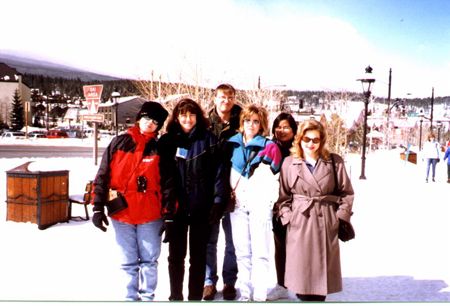 We're too busy taking pictures to catch the bus on time

Ski Safety Happy Hour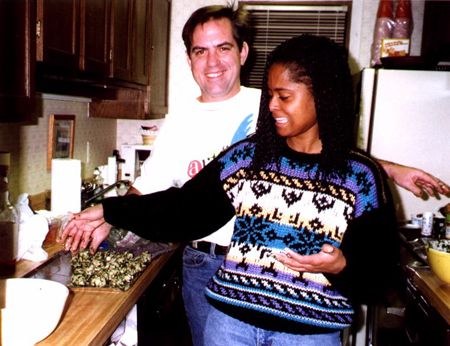 Making Spinach Balls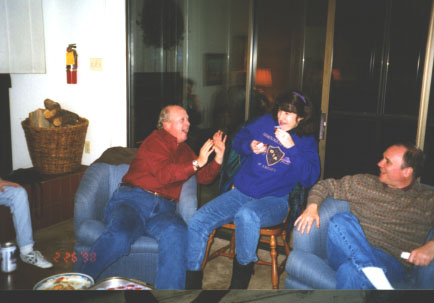 Uuuh ... Cooties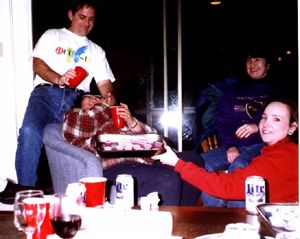 Face Plant Fizzies & Jello Shots & our Artfest Director

Hawaiian Happy Hour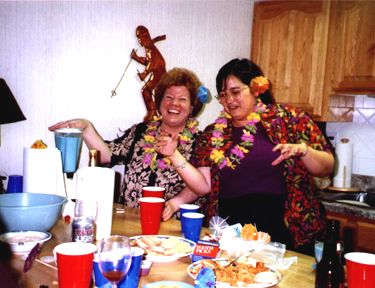 No more Blue Drinks for you Pat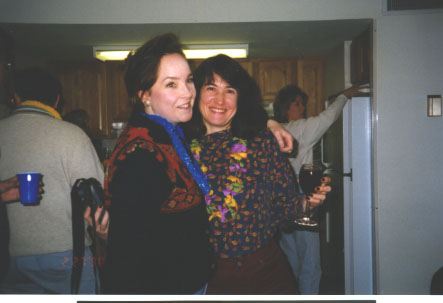 Meet my sister Sharon.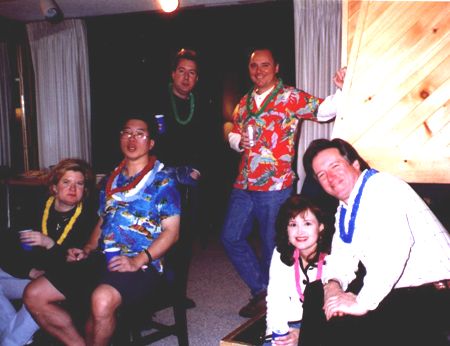 Aloha from Lissa, Phil, Tom, Pat, Pamela & Brother Bill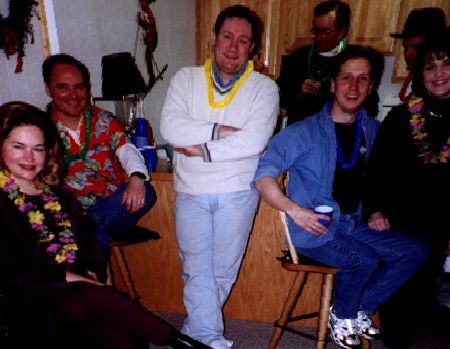 The Big Khuna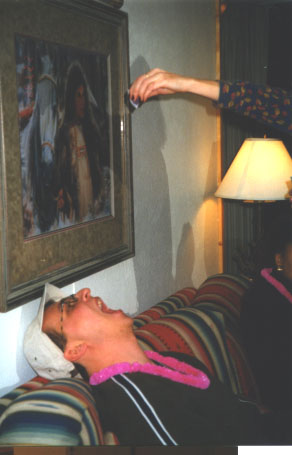 GET OFF MY FOOT ROB!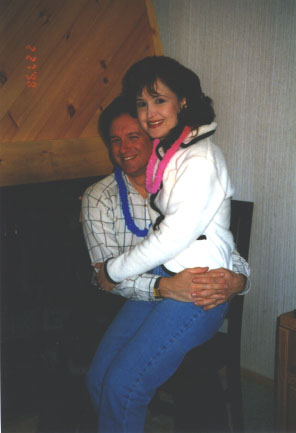 You know I was just thinking ...
Hawaii is great place for a honeymoon.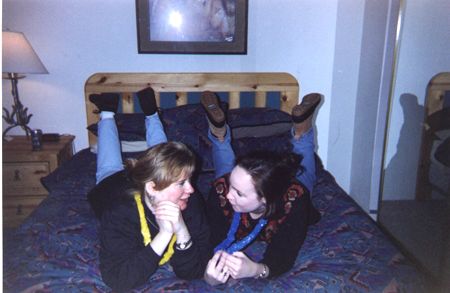 Girl Talk


Big Dog Olympics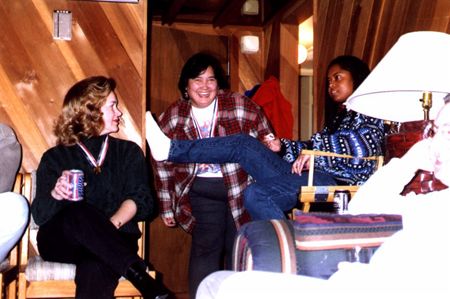 Don't Knock .... Bark!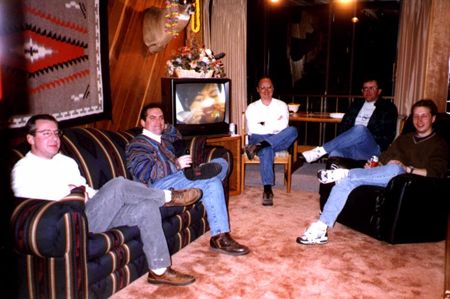 The Big Dogs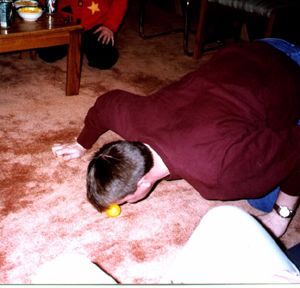 The 100 Inch Lemon Roll - Tommy Hendricks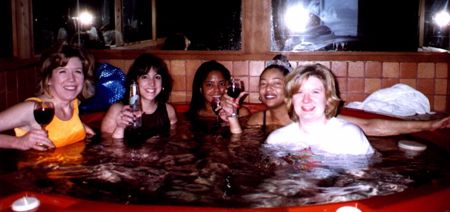 The Women's Hot Tub Freestyle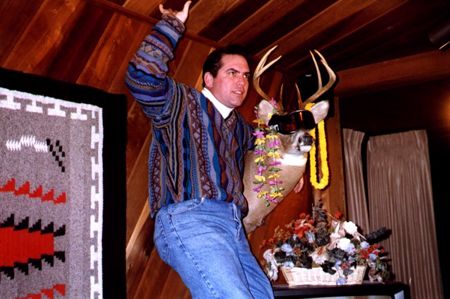 The 1 Man, 1 Reindeer Bobsled